Hi all,
2017 is well underway with RSKC members attending several events across the region beginning with Sensei Chris Cray at St Annes in January.
Sunday 22nd Jan saw the first KUGB All grades/Kumite development course of the year. This course was held in Leeds and was taught by Sensei Jimmy Brennan and Sensei John Bruce. The session looked at kumite combinations, and emphasised quick light footwork. These sessions are a fantastic opportunity to train with senior KUGB instructors, learn new techniques, attempt to perfect the techniques you already know and train with people you don't usually get chance to train with. Well worth attending.

Anthony Watson visited Hutton SKC on Mon 30th Jan to train with guest instructor Sensei Garry Harford. This was a very technical session with something for all grades. The class focused on basics combinations and looked at kata Heian Yondan.

Sat 4th Feb was the first KUGB Black and Brown belt course of the year, held in Chesterfield with Sensei Andy Sherry and Sensei Frank Brennan. These sessions are free for black and brown belts and what better way to prepare for your next grading than to train with the person who is going to be grading you-KUGB Chief Instructor Andy Sherry 9th Dan. Please see the KUGB website for future Black and Brown Belt events.

Squad/Competition News
Squad training resumed on 15th Jan with Sensei Liam. Thank you to those who attended. The next couple of squad training sessions are 19th Feb, 5th March and 12th March.
This years first competition was the Liverpool Open on 29th Jan. Liam, Angela, Rick Will and Neave all attended and represented the club, with Neave coming away with 2nd place in her kata event. This was a fantastic achievement especially as she was the lowest graded competitor in her category coming 2nd place to a Dan grade, huge congratulations to her. Thank you to those who attended and represented the club, we want even more people competing in the next 2 events.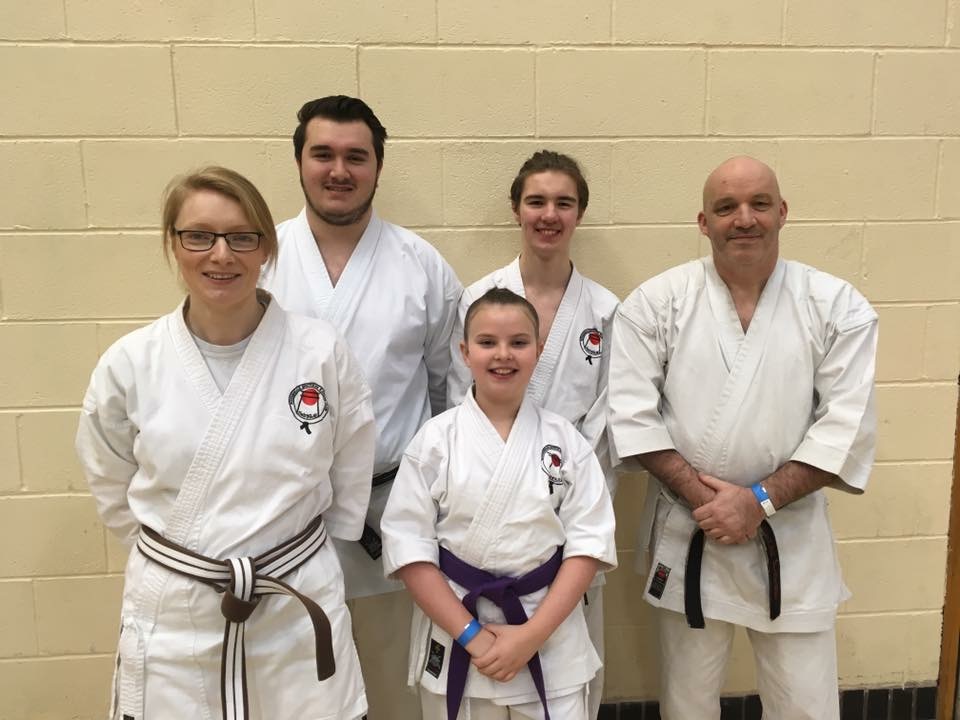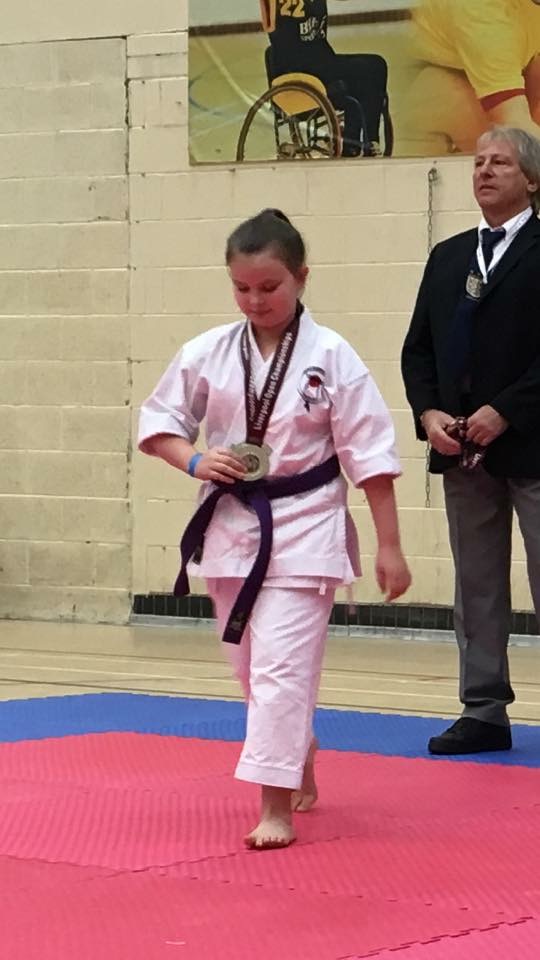 The next competition is the Northwest Open. This is on Saturday 4th march held in Leigh. This has always been well attended by the club, and there are events for everyone…white belts right through to Dan grades. Please find attached the events list for this competition.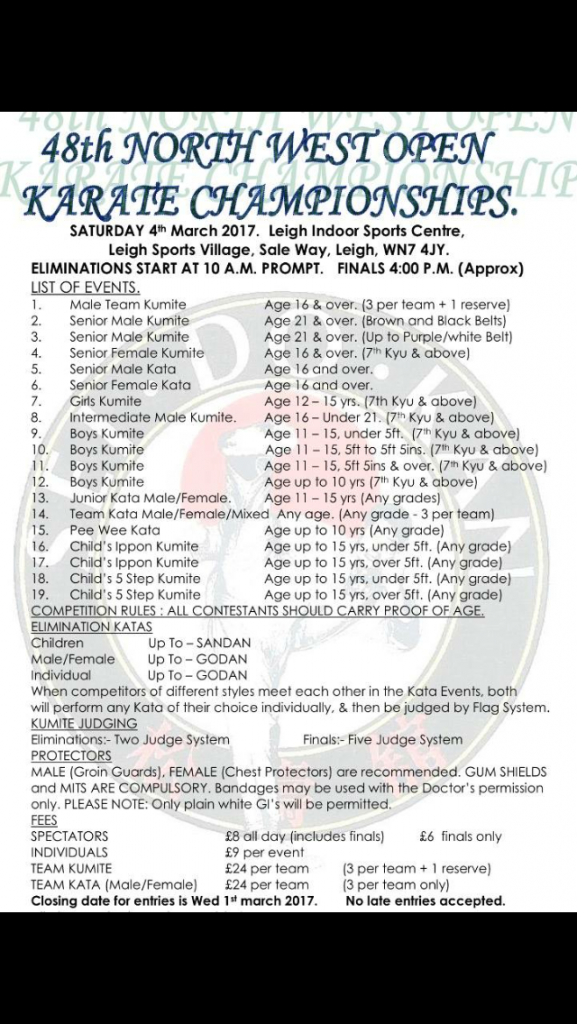 Following this will be the KUGB Kyu Grade Championships held in Prestatyn on Sunday 19th March. This event is for Kyu grades only. There will be no black belts competing at this event!! It is a fantastic event, especially if you have never competed before. If anyone has any questions about squad training or competing, please see Liam.

Finally, and most important of all!! The next big event on the RKSC calendar is the Club Grading on Thursday 23rd Feb with Sensei Andy Sherry. Sensei Warburton has been busy preparing club kyu grades for their grading, and help a special pre-grade session on 29th Jan. Thank you to all those who attended. If you are grading this time, please get you money and licenses into Sensei Warburton ASAP. If you are not sure if you are grading or not, please speak to Sensei. All club members should be training with Sensei Andy Sherry, even if you are not grading this time!!