On Sunday 15th Sept 2019 at Haslingden Primary school we will be hosting special Bo classes with sensei Ian Garside 5th Dan.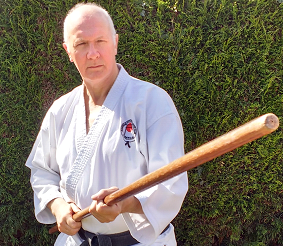 First session 10am to 11:30am will be basic Bo handling and Kata Shuji No Kon.  YouTube video
Second session 11:30am to 1pm will be advanced Bo and Kata Sakagawa No Kon.  YouTube video
Price will be £6 for 1 session or £10 for both. No price concessions will apply. (everyone has to pay)
Places will be limited a maximum of 22 places in the first session and 20 places in the second session. Advanced Bo participant's must also be 10 years and above and yellow belt and above. The advanced Bo session is recommended to those with previous experience with Bo. Please book and pay for your place in advance to ensure you can train. We will take students on the day on a first come first served basis only if places are still available.
---
A limited number of training Bo's will be available from our stock room, and we advise you bring your own Bo that you are familiar with.